There are dozens of options for new tires in Houston. With all your choices, why should Gillman Subaru Southwest still be your first choice when you need tires for your Subaru vehicle?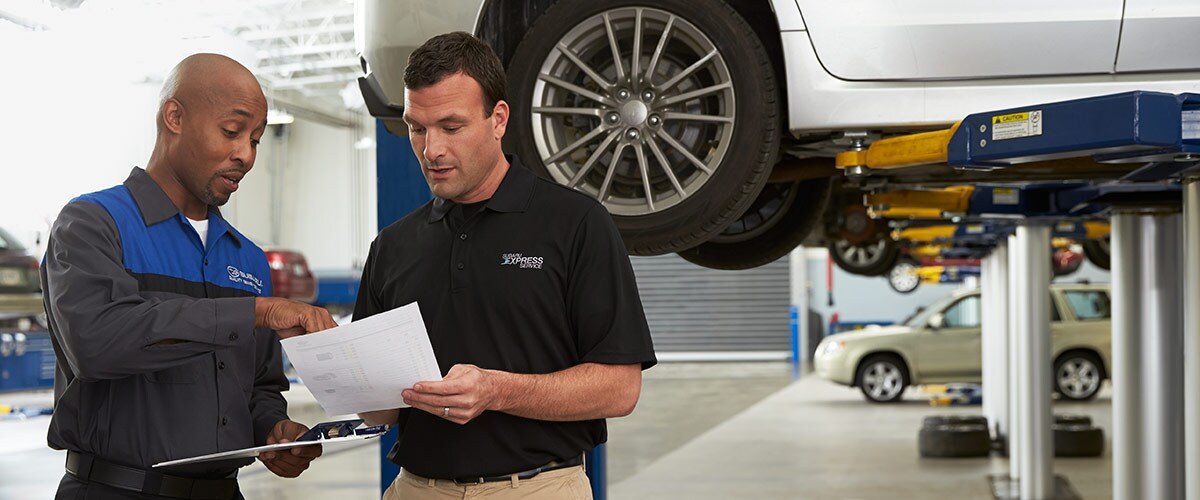 When Do You Need New Subaru Tires?
Before we go much further, let's explore why you need new tires. 
You have more than 50,000 miles or more on your tires 
Your tires - including your spare - are more than five years old, regardless of mileage
Your tread depth is shallow; the U.S. Department of Transportation recommends replacing tires when they reach 2/32 of an inch of tread depth
Your tires have sidewall or tread damage that can't be repaired
Though they look fine, your tires frequently lose pressure
You notice that your fuel economy isn't what it used to be
Benefits of Buying from Gillman Subaru Southwest
Now that you know the reasons to replace your tires, the next question is, "Why Gillman Subaru Southwest?"
Better selection: Our Subaru dealership isn't tied to a single brand, so there's a more diverse selection.
Better tires: Cheap tires don't last, which is why we only stock OEM-spec tires that go the distance.
Price match guarantee: If you saw it cheaper somewhere else, we will match the price.
Purchase protection: You get two years of road hazard coverage, plus free tire rotations for the life of your purchase.We also provide flat repairs for the life of your tires; the flat repairs must adhere to USTMA standards.
Nitrogen inflation service: We offer top-quality nitrogen tire inflation service. Nitrogen ensures a steadier, more proper tire pressure. It helps increase tire life, improve fuel economy, and enhance vehicle handling and safety.
Convenience: From our location in Houston, to our time-saving Express Service, to our free wheel alignment checks, we keep Subaru service
Family owned: The Gillman family of dealerships has served Texas drivers' needs for more than 80 years.
Tire Service Isn't Just New Tires
Tires don't talk, but that doesn't mean that they can't "say" plenty to an experienced Subaru technician. Tire wear patterns can tell us a lot about how your vehicle is performing, and the other kinds of service it might need, including wheel alignment, brake service, or steering/suspension maintenance. These, of course, are in addition to our tire services that include tire rotations, balances, and air pressure adjustments.
Subaru Service Saves Money
If you're shopping on price, that's all the more reason to visit Gillman Subaru Southwest. OEM Subaru parts save you money by working right the first time, and by lasting longer. Furthermore, maintenance protects your investment by keeping you on the right side of your lease agreement and warranty. 
There's something else, as well. Our Subaru service and parts offers cover essentials from oil changes to brake service. It's just one more way we take better care of our customers and their vehicles, so stop by today for new tires, tire service, and everything in between.