The 2022 Subaru Love Promise Customer and Community Commitment Award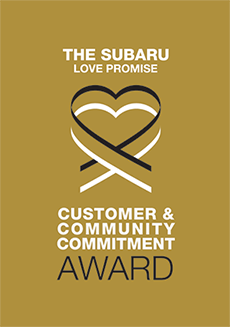 We've been nationally recognized for our dedication to our customers, our community, and the Subaru Love Promise.
We're honored to receive the 2022 Subaru Love Promise Customer and Community Commitment Award. This award nationally recognizes elite Subaru retailers who provide an exceptional customer experience at every interaction with Subaru. These retailers have also demonstrated an outstanding commitment to supporting passions and causes in their local communities in important areas such as the environment, community, health, education, and pets.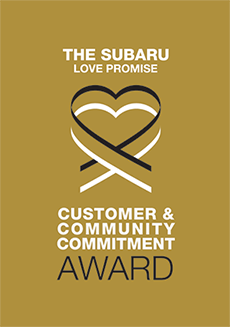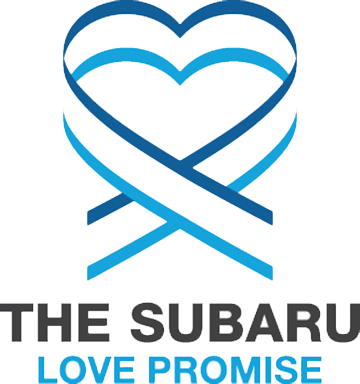 What is the Subaru Love Promise?
Subaru and our retailers believe in making the world a better place and the Subaru Love Promise is our vision of respecting all people. This is our commitment to show love and respect to our customers and to work to make a positive impact in the world.
How is Gillman Subaru Southwest dedicated locally to the Love Promise?
Our Love Promise can be seen in various partnerships with local charities and non-profits. We're grateful for the opportunity, not only to be a part of our community, but to serve it as well.
Buffalo Bayou Partnership
Love Promise Stories from Gillman Subaru Southwest
Subaru and Gillman Subaru Southwest believe in making a positive impact on the communities in which we live and work. We uphold that belief through our Love Promise Community Commitment. Every month, we select inspiring stories from customers and partners from around our area who strive to support our collective commitment and feature them here
Barktoberfest with Friends For Life - Jennifer H
Through our partnership with Gillman Subaru Southwest, we hosted a Barktoberfest adoption event on October 22, 2022. We brought five adoptable pets to Gillman Subaru Southwest's Houston location, and through the promotion related to this event and the event, Friends For Life and Gillman Subaru Southwest helped find 34 pets their perfect, loving homes in the month of October! Thanks to the entire team at Gillman Subaru Southwest, we were able to make connections to new members of the Houston community to share our resources that help pet owners keep their animals safe and healthy in their home. One of the big adoption stories this October for Friends For Life was of Feyre, who is a cat with "Manx Cat Syndrome." Feyre requires help twice a day to go to the bathroom, since she can't on her own, and started out life having some trouble walking. She's now living happily in her forever home with the care of a loving forever family!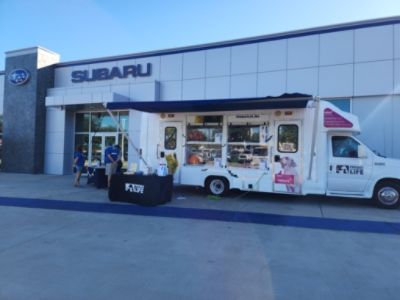 ---
National Clean Up Day - Steve P
Gillman Subaru has been a strong partner with the Buffalo Bayou Partnership for over 10 years. They took this commitment to the next level by participating in the Leave no Trace Clean Up Day. A crew of employees from Gillman showed up ready to work! They spent the day weeding, cutting down trees and paving a way for a cleaner park for our community.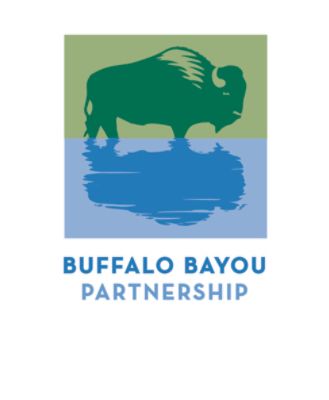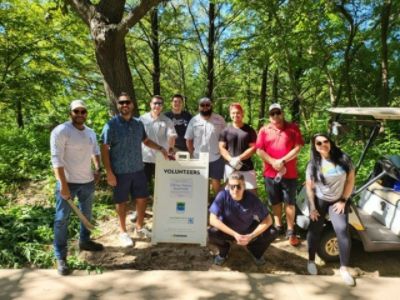 ---
Gillman Subaru and Methodist Hospital Love to Care - Greg C
The Leukemia and Lymphoma Society's (LLS) Houston chapter and Gillman Subaru Houston Southwest had the privilege of delivering blankets to Methodist Hospital in the world renowned Houston medical center as a part of the Subaru Loves to Care program. Together with LLS and hospital staff, Marketing Director, Jana Kusin, and General Manager, Eliel Ramirez, and the Subaru staff delivered warm blankets and arts and craft kits to the hospital for distribution to patients. It was clear how much this day means to Jana and Eliel who have both participated in the Loves to Care delivery day in years past. The highlight of the afternoon was taking photos in the lobby area of the oncology department and seeing smiling patients in the lobby area. Bringing meaning, hope, and purpose to cancer patients are inspiring moments that make all our work that much more special. Our LLS partnership with Subaru exists to bring warmth, love, and hope to cancer patients. Thank you to Jana, Eliel, and Gillman Subaru and Houston Methodist Hospital not only for an impactful and memorable day, but for supporting LLS's mission to cure blood cancers and improve the quality of life of patients and their families. Together, we are making a significant impact in the lives of cancer patients. Until there's a cure…

---
Gillman Subaru + Betty Best Elementary - Renee C
Thank you, Gillman Subaru-Houston Southwest, for adopting some of our Best Elementary teachers' classrooms! We are so thankful and excited that six of our teachers will have such awesome support throughout the year! They deserve the world! ❤️ Together with Gillman Subaru and the Subaru Loves Learning program we know the 2022- 2023 school year its going to be a great one!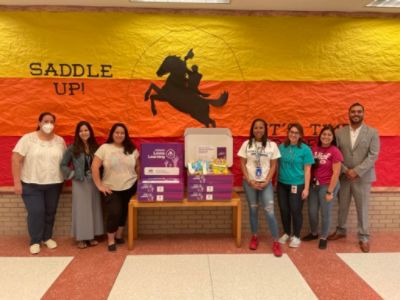 ---
Splash Finds Her Happy Ending - Jennifer H
Thanks to the ongoing support of our friends at Gillman Subaru Southwest, Friends For Life has been able to continue providing care, outreach, and resources to the most vulnerable populations in Houston—tail or no tail. Recently, this support helped Friends For Life find a home for a feisty, senior, tri-pawd cat who wouldn't have had a chance anywhere else. Splash had a tough start in life. When Friends For Life got her, this senior girl had been kicked so hard that one of her legs had to be amputated. She, understandably, was slow to trust humans as she healed. But as her time with us went on, she grew more comfortable. She became a beloved office cat fixture we couldn't imagine living without. That is until her perfect family came in. She's here, holding onto her new mom, and living the life that she has always deserved.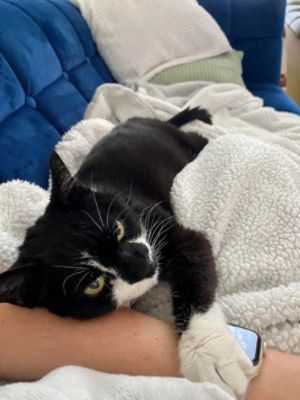 ---
Subaru Loves Pets – Friends For Life Shelter - Jennifer H
Nami had four hours to live when Friends For Life pulled her from a county shelter's kill list. This gentle, sweet girl laid quietly in the back seat of the car as the team drove her back to the Friends For Life shelter. While we don't know Nami's history, we do know that her future will be filled with love and joy. We can help her write that next chapter. When Nami first came in, we took photos for her online adoption profile. But the photos we had didn't really capture the sweet, trusting gaze that Nami had or the gentle way she'd request pets by bumping your hand. Our partners at Gillman Subaru Southwest were holding a 'Barktober Fest' event at their location. They invited members of the community to bring their pups out, and us to come and join the festivities. We knew there would be kids and dogs there, so Nami was the perfect choice to come represent Friends For Life. Nami loves to meet other dogs, but even that that doesn't compare to how much she loves kids. In her foster home, each morning, Nami goes to check and see if the kids living with her are awake. If they are, she gives them excited kisses as a 'Good morning!' If they're still asleep, she'll curl up next to them until they start their day. It was kismet that the Gillman Subaru Southwest team had invited a pet photographer out, and he was providing free portraits to visitors. With the photographers help, we were able to get Nami photos that really capture who she is - photos that help people make a connection with her so that she can find that perfect forever home. We know it's out there. More information: friends4life.org/nami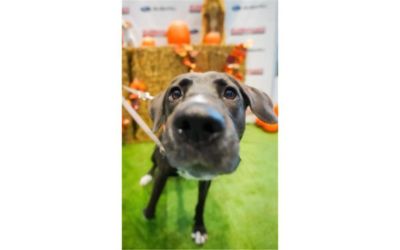 ---
The Turning Point Center & Gillman Subaru - The Turning Point C
The Turning Point Center is an independent, non-profit organization that offers food, shelter, and other rehabilitative services to meet the physical and emotional needs of a neglected group of individuals in our Houston community. Thanks to the Subaru Loves to Help initiative, Gillman Subaru Southwest so kindly donated 80 Blankets of Hope to the Turning Point Center and our residents in preparation for the upcoming winter season. We cannot thank Gillman Subaru enough for their constant generosity and support of the Turning Point Center.
---
Gillman Subaru Barktoberfest - Friends F
October 22nd is National Make A Dog's Day. To celebrate, Gillman Subaru Southwest hosted their first ever Barktoberfest. Friends for Life was invited to come out with our Mobile Adoption Van and bring a few friendly dogs who were searching for a new home.Gillman Subaru provided the community with free food, a pumpkin patch photo booth, free pet grooming, awesome Subaru pet giveaways and, most importantly, the opportunity to play with our dogs in need of a forever home. We are so thankful Gillman Subaru is involved in the Houston pet community and continues to support Friends For Life not just during Subaru Loves Pets month, but all year long. We can't wait for Barktoberfest 2022.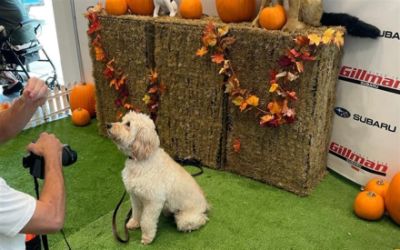 ---
Subaru Share the Love - Leigh M
We are truly honored to work with Gillman Subaru Houston Southwest on this successful program and greatly appreciate all of the efforts of your extraordinary team! The generous campaign donations received will allow for the continued care and activation of the 10-mile stretch of the bayou that flows from Shepherd Drive, through the heart of downtown into the East End, and onto the Port of Houston Turning Basin. With committed friends like you lending a hand, our non-profit organization maintains green spaces including Buffalo Bayou Park, develops hike and bike trails, plans for new parks, and removes trash and debris from the waterway. BBP also engages tens of thousands of visitors each year through unique tours, public art, volunteer activities, and wide-ranging programs and events including the annual Regatta. Thank you once again for partnering with us, and we look forward to continuing our transformational work with Buffalo Bayou with you and Gillman Subaru.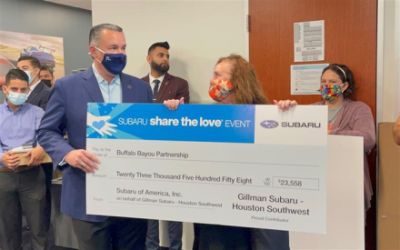 ---
Gillman provides blankets during historic storm - Isha D
The week of February 15th, Houston had a storm of the century. Days without electricity or water with temperatures below freezing for multiple days. As part of the Subaru Loves to Care Initiative, Gillman Subaru Houston presented blankets to the residents of The Turning Point Center. The center houses 70 residences with the goal of providing a variety of supportive services to help return the homeless elderly to society. The blankets provided an extra layer of warmth for everyone during this major storm in our community.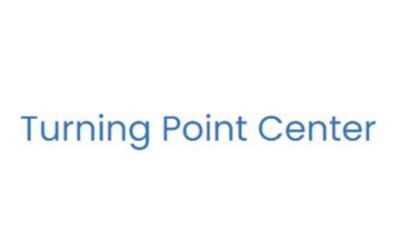 ---