The 2023 Subaru Love Promise Customer and Community Commitment Award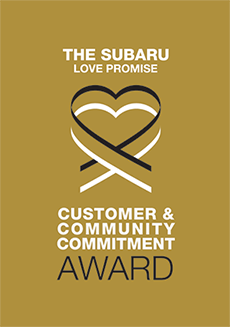 We've been nationally recognized for our dedication to our customers, our community, and the Subaru Love Promise.
We're honored to receive the 2023 Subaru Love Promise Customer and Community Commitment Award. This award nationally recognizes elite Subaru retailers who provide an exceptional customer experience at every interaction with Subaru. These retailers have also demonstrated an outstanding commitment to supporting passions and causes in their local communities in important areas such as the environment, community, health, education, and pets.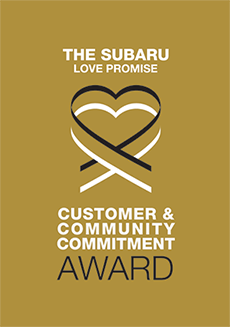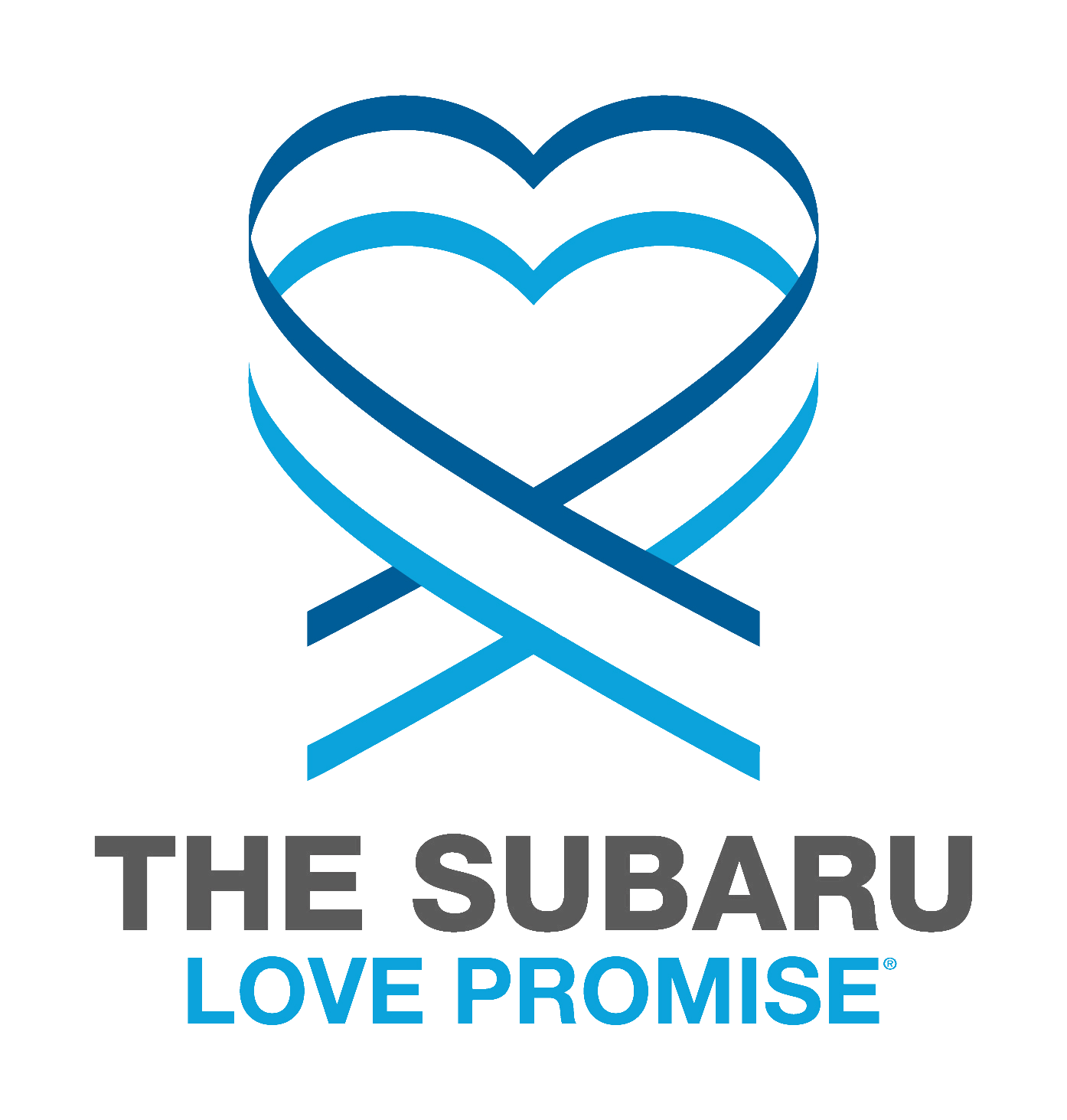 What is the Subaru Love Promise?
Subaru and our retailers believe in making the world a better place and the Subaru Love Promise is our vision of respecting all people. This is our commitment to show love and respect to our customers and to work to make a positive impact in the world.
How is Gillman Subaru Southwest dedicated locally to the Love Promise?
Our Love Promise can be seen in various partnerships with local charities and non-profits. We're grateful for the opportunity, not only to be a part of our community, but to serve it as well.
Buffalo Bayou Partnership
Love Promise Stories from Gillman Subaru Southwest
Subaru and Gillman Subaru Southwest believe in making a positive impact on the communities in which we live and work. We uphold that belief through our Love Promise Community Commitment. Every month, we select inspiring stories from customers and partners from around our area who strive to support our collective commitment and feature them here
Friends for Life Receives Love Promise Check - Jennifer H
For the past five years, Friends for Life has been an honored recipient of the Subaru Share the Love® Event. Each year during the holidays, customers can choose Friends for Life as their local charity to receive a donation when they purchase a new Subaru or have their current Subaru serviced. We are proud to partner with Gillman Subaru on this program and were super excited to receive the much needed donation check this year! At Friends for Life, every animal matters regardless of their breed, age or condition. These dollars assist us with our free spray/neuter surgeries through our Fix Houston program and the Friends for Life Animal Food Bank providing our community with much need pet food for our four-legged friends.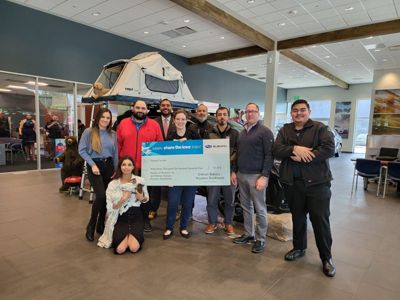 ---
Gillman Subaru Supports Picnic in the Park - Terry L
Thank you Gillman Subaru for their six years of sponsoring our Earth Day celebration at Evelyn's Park. Our Picnic in the Park is a great day to celebrate Earth Day. Over 5,000 seedlings were given away our community learned what they can do make our earth a more sustainable environment.

---
51st Annual Buffalo Bayou Regatta - Leigh M
Buffalo Bayou Partnership is forever grateful for the 11 years that Gillman Subaru has been our title sponsor of the Buffalo Bayou Regatta. Now in its 51st year, Regatta participants can paddle solo or tandem in a variety of boating categories along the 8.5 mile stretch of the bayou. We are appreciative of the Gillman Launch Team who donates their time and muscle to help almost 1,000 participants launch their canoe's and kayak's into the bayou for the start of the Regatta.

---
Annual ABC 13 Pick Your Pet Day - Kelly G
Gillman Subaru and ABC 13 partnered along with BARC Animal Shelter for the Annual Pick Your Pet Adoption Event. Hundreds of four-legged furry friends find their forever homes on this day. The animals up for adoption have been found stray, abused by owners or abandoned. On this day, discounted rates are available for adoption. We are appreciative of Gillman Subaru partnering with ABC-13 and BARC Animal Shelter for this event.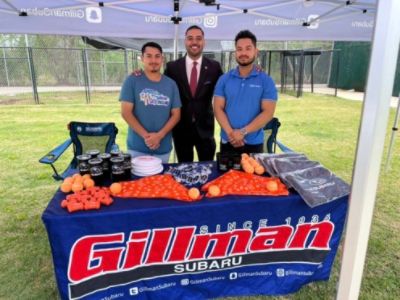 ---
Gillman Subaru Donates Socks - George G
The Turning Point Center offers food, shelter and other rehabilitative services to meet the physical and emotional needs of a neglected segment of society, underprivileged individuals aged 50 and older who are unable to provide safe and adequate living conditions for themselves. We have partnered with Gillman Subaru for four years and each year they graciously provide additional warmth for our residents. This year, on a very cold Friday morning in Houston, they delivered much needed socks for our residents. We appreciate their generosity and compassion for our residents.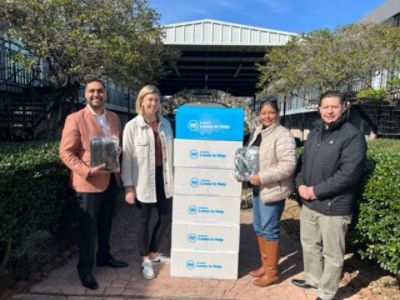 ---
Barktoberfest with Friends For Life - Jennifer H
Through our partnership with Gillman Subaru Southwest, we hosted a Barktoberfest adoption event on October 22, 2022. We brought five adoptable pets to Gillman Subaru Southwest's Houston location, and through the promotion related to this event and the event, Friends For Life and Gillman Subaru Southwest helped find 34 pets their perfect, loving homes in the month of October! Thanks to the entire team at Gillman Subaru Southwest, we were able to make connections to new members of the Houston community to share our resources that help pet owners keep their animals safe and healthy in their home. One of the big adoption stories this October for Friends For Life was of Feyre, who is a cat with "Manx Cat Syndrome." Feyre requires help twice a day to go to the bathroom, since she can't on her own, and started out life having some trouble walking. She's now living happily in her forever home with the care of a loving forever family!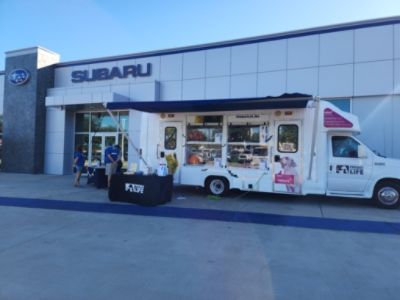 ---
National Clean Up Day - Steve P
Gillman Subaru has been a strong partner with the Buffalo Bayou Partnership for over 10 years. They took this commitment to the next level by participating in the Leave no Trace Clean Up Day. A crew of employees from Gillman showed up ready to work! They spent the day weeding, cutting down trees and paving a way for a cleaner park for our community.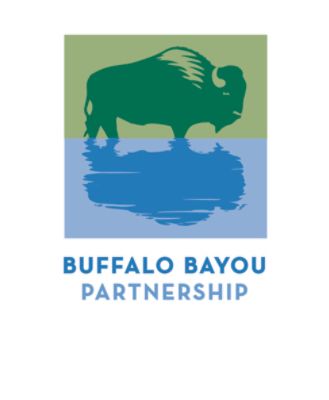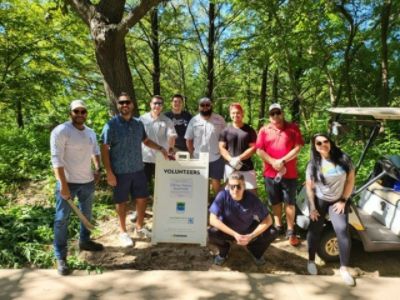 ---
Gillman Subaru and Methodist Hospital Love to Care - Greg C
The Leukemia and Lymphoma Society's (LLS) Houston chapter and Gillman Subaru Houston Southwest had the privilege of delivering blankets to Methodist Hospital in the world renowned Houston medical center as a part of the Subaru Loves to Care program. Together with LLS and hospital staff, Marketing Director, Jana Kusin, and General Manager, Eliel Ramirez, and the Subaru staff delivered warm blankets and arts and craft kits to the hospital for distribution to patients. It was clear how much this day means to Jana and Eliel who have both participated in the Loves to Care delivery day in years past. The highlight of the afternoon was taking photos in the lobby area of the oncology department and seeing smiling patients in the lobby area. Bringing meaning, hope, and purpose to cancer patients are inspiring moments that make all our work that much more special. Our LLS partnership with Subaru exists to bring warmth, love, and hope to cancer patients. Thank you to Jana, Eliel, and Gillman Subaru and Houston Methodist Hospital not only for an impactful and memorable day, but for supporting LLS's mission to cure blood cancers and improve the quality of life of patients and their families. Together, we are making a significant impact in the lives of cancer patients. Until there's a cure…

---
Gillman Subaru + Betty Best Elementary - Renee C
Thank you, Gillman Subaru-Houston Southwest, for adopting some of our Best Elementary teachers' classrooms! We are so thankful and excited that six of our teachers will have such awesome support throughout the year! They deserve the world! ❤️ Together with Gillman Subaru and the Subaru Loves Learning program we know the 2022- 2023 school year its going to be a great one!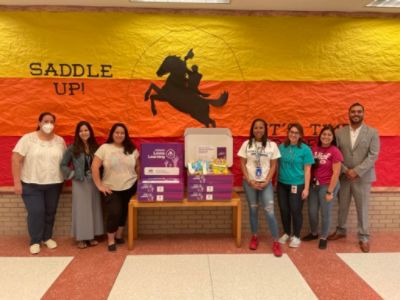 ---
Splash Finds Her Happy Ending - Jennifer H
Thanks to the ongoing support of our friends at Gillman Subaru Southwest, Friends For Life has been able to continue providing care, outreach, and resources to the most vulnerable populations in Houston—tail or no tail. Recently, this support helped Friends For Life find a home for a feisty, senior, tri-pawd cat who wouldn't have had a chance anywhere else. Splash had a tough start in life. When Friends For Life got her, this senior girl had been kicked so hard that one of her legs had to be amputated. She, understandably, was slow to trust humans as she healed. But as her time with us went on, she grew more comfortable. She became a beloved office cat fixture we couldn't imagine living without. That is until her perfect family came in. She's here, holding onto her new mom, and living the life that she has always deserved.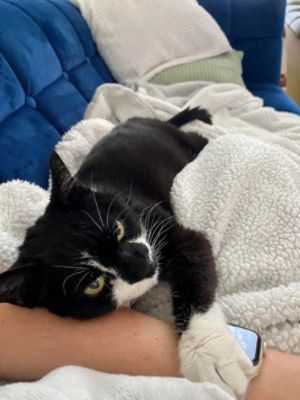 ---