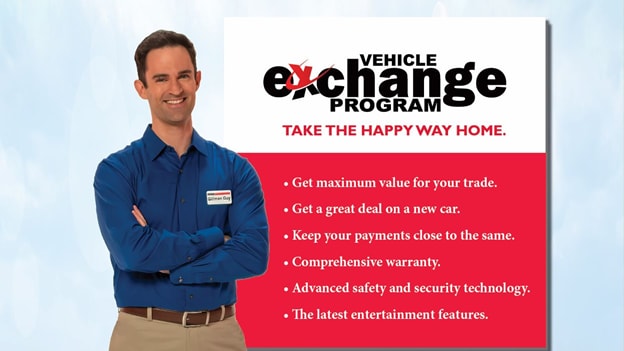 Based on current incentives and high trade in values, you may be in a position to exchange your current vehicle for a brand new vehicle!
The Vehicle Exchange Program is a vehicle replacement program allowing you to upgrade to a safer, more reliable vehicle while keeping the same or lower monthly payment. With the Vehicle Exchange Program by Gillman Subaru Southwest, we will buy your old vehicle for above market value. It's that simple.
What are the benefits of the Vehicle Exchange Program?
The Vehicle Exchange Program is just like purchasing a new Subaru vehicle, only at the same or lower monthly payment and without the hassle. Benefits include: