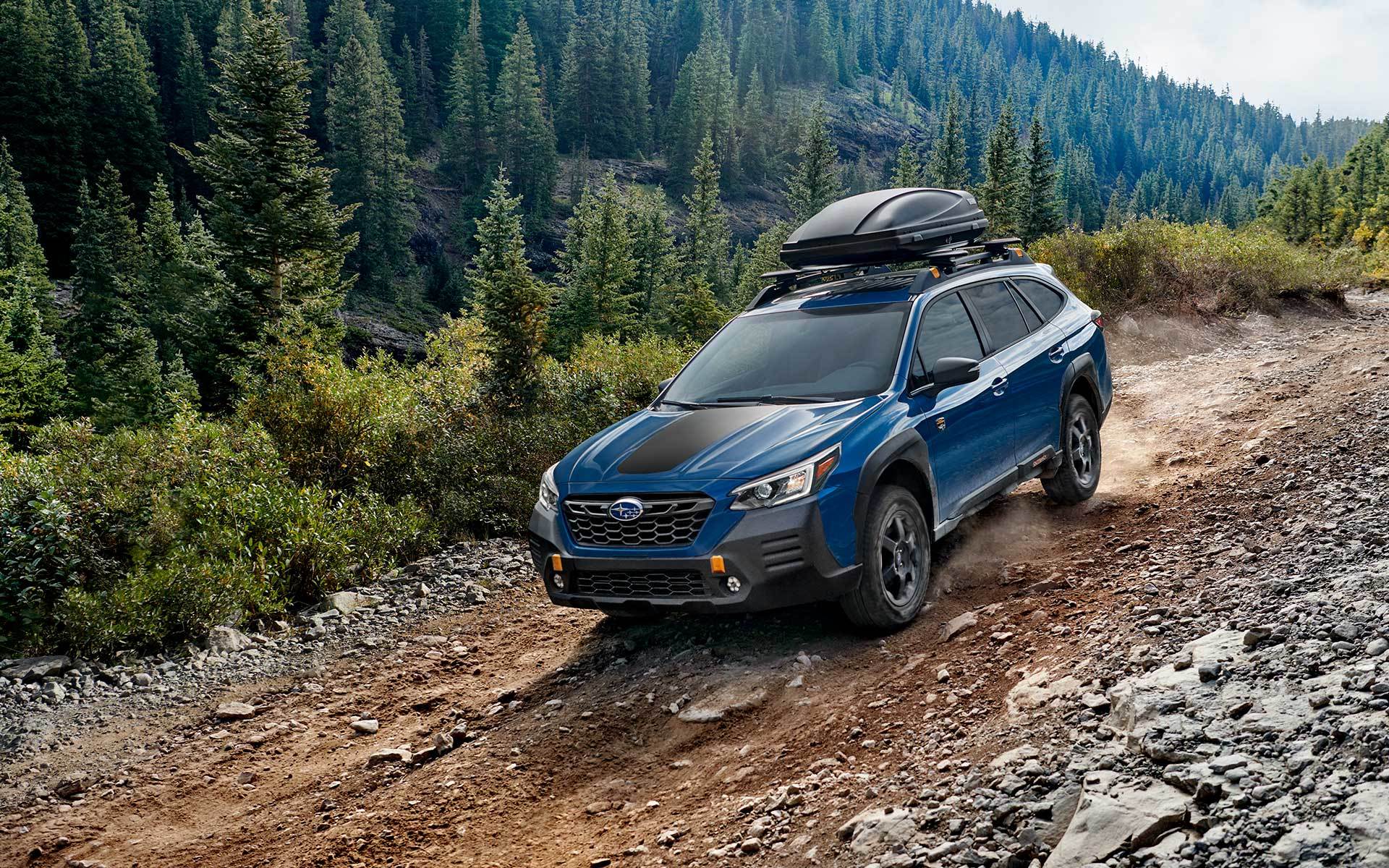 When you're shopping for a new Subaru vehicle, there are a lot of different options competing for your attention. Trim levels, engine choices, EyeSight® driver assist aids, standard Symmetrical All-Wheel Drive… as if that weren't enough, we're going to remind you of something you might be overlooking amid all the more glamorous and eye-catching stuff: your transmission. Which you choose can make a big difference in your driving experience!
Manual Transmission
Manual transmissions have advantages and drawbacks alike. It's more physical, so you feel more connected to the vehicle when you drive. But that physicality can be rough if you have back or shoulder problems. Then, of course, there's also the learning curve if you've never driven a stick. But when you experience a vehicle like the Subaru WRX equipped with a manual transmission, you understand why so many owners love these gearboxes; it elevates the feel of the drive in a way that nothing else can.
Automatic Transmission
Automatic transmissions are more common in pre-owned Subaru vehicles than they are in newer models, owing to the brand having shifted to refining its CVTs. Automatic transmissions use a planetary gear with a system of clutches and brakes; they're smooth-shifting, also offering more gear ratios (and higher fuel efficiency) than many manual transmissions. However, they're also more complex, making maintenance a must.
Continuously Variable Transmission
The Continuously Variable Transmission, or CVT, isn't a conventional automatic transmission; instead, it uses belts and pulleys to select the right gear. In some competitors, this can lead to gear hunting and a "rubber band" feel, but Subaru has invested heavily in this technology to provide a more natural driving feel. CVTs have other benefits, including improved fuel economy and simpler maintenance.
Transmission Service
Of course, choosing your transmission is only the beginning. It's also extremely important to take good care of the transmission, no matter what kind it may be. We also suggest visiting Gillman Subaru Southwest for Subaru transmission service if your transmission fault indicator (a dashboard light that looks like a transmission) illuminates. You should also call us if you feel the transmission slipping, missing shifts, hesitating, or making unusual noises.
The team at Gillman Subaru Southwest is here for all your automotive needs, whether it's picking the right transmission, finding your favorite features, or maintaining your vehicle. Wherever you find yourself on the road of life, the team at your Houston Subaru dealership is here for you!