Gillman Subaru Southwest
is always eager to help our Texas customers find the vehicle of their dreams from our first-rate inventory of
Subaru cars
. We're also committed to keeping your Subaru vehicle in great shape long after your purchase. If you're unsure about how often you need to seek important services like oil changes, just ask your local Subaru dealers serving Sugar Land, TX.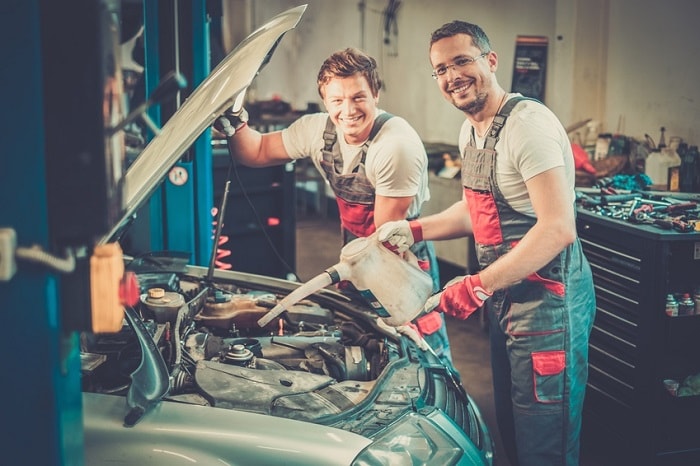 Changing Your Oil
Whether you're a new or seasoned driver, you're probably familiar with oil changes in some way. While the procedure is simple, it's also one of the most important routine maintenance services. The exact service interval varies depending on the type of oil your vehicle takes, but the general recommendation is every six months or 5,000 to 7,000 miles or so.
The main reason why regular oil changes are essential is that they help maintain the proper cooling, lubrication, and overall condition of your vehicle's engine. Swapping older oil with new oil helps eliminate dirt and build-up and reduces the risk of unwanted corrosion or overheating.
By keeping your engine in proper health, you'll see bigger benefits with improved fuel economy and smoother driving performance overall. The next time you need an oil change, leave your vehicle in the hands of the experienced technicians at our Houston, TX Subaru dealership.
What Happens if You Don't Change Your Oil?
Since oil is so critical to your vehicle's engine performance and health, it's easy to understand why neglecting regular oil changes could be harmful. Skipping routine service appointments will have the opposite effect of the positive impact of frequent oil changes. These lapses could contribute to an unappealing build-up of dirt and sludge in your engine. This could contribute to engine overheating, increased harmful emissions, and the worst-case scenario of engine failure.
Avoiding any of those costly and inconvenient negative side effects is easy when you work with our Subaru dealers. Simply schedule regular oil changes at our Subaru service center in Houston. It's easy to request and secure an appointment online or call our service team directly. Don't forget to check our website for the latest Subaru specials near Cypress for deals on Subaru service and parts essentials.