Did you know the automaker we represent makes accessories for pets? Well, it's true - the Subaru brand manufactures useful accessories for pets and you can buy them in our Subaru parts center serving Cypress, TX and surrounding areas. Now, that's pet-approved!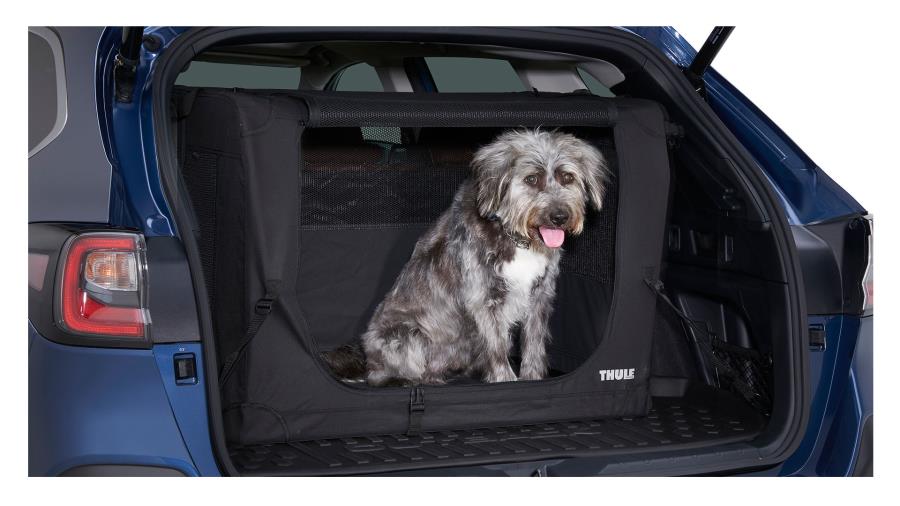 Reasons to Choose Factory-Made Pet Accessories
Just like you should visit our location when you're shopping for new cars near Pearland, TX , you can rely on us to have a generous inventory of pet accessories that bear the Subaru brand's name. The pet accessories we sell are all made with high-quality materials. Subaru pet accessories are tested extensively to ensure they're safe and durable.
Shopping for Subaru pet accessories is a cinch. You can visit our Subaru eStore to find pet accessories made specifically for your Subaru vehicle.
Types of Subaru Pet Accessories
If you're like many pet owners, you consider your furry friend a member of your family. For that reason, your pet deserves nothing but the very best - and that's what the Subaru brand produces, high-quality, long-lasting accessories for pets.
The Subaru brand produces several types of pet accessories. Whether you get one or more, you'll have even more confidence that your pet is safe and comfy whenever you travel with your four-legged companion.
Pet Travel Bowls
Keeping your pets hydrated as they travel with you is important. Making sure your pets have access to water is a breeze with Subaru pet travel bowls. The pet travel bowls manufactured by the Subaru brand are made with the same BPA-free silicone used for baby bottles, ensuring they're safe for your furry family members. Using and cleaning these bowls are simple tasks because they're both microwave and dishwasher safe.
Pet Harnesses
It's dangerous to let your pets have free reign of your Subaru car's cabin, particularly if you're involved in an accident. Subaru pet harnesses are made in different sizes, and they enable you to latch your pets in place.
Seat Protectors and Cargo Liners
When you visit our Houston, TX Subaru dealership , we'll show you that Subaru seat protectors and cargo liners are padded for your pet's comfort. These products are must-haves for anyone who enjoys exploring the outdoors with their pet because they'll protect your seats and cargo bay from muddy and/or wet paws.
To learn more about the Subaru pet accessories you can order through our Subaru parts center, or to start shopping for high-quality accessories you and your pets will love, visit Gillman Subaru Southwest.