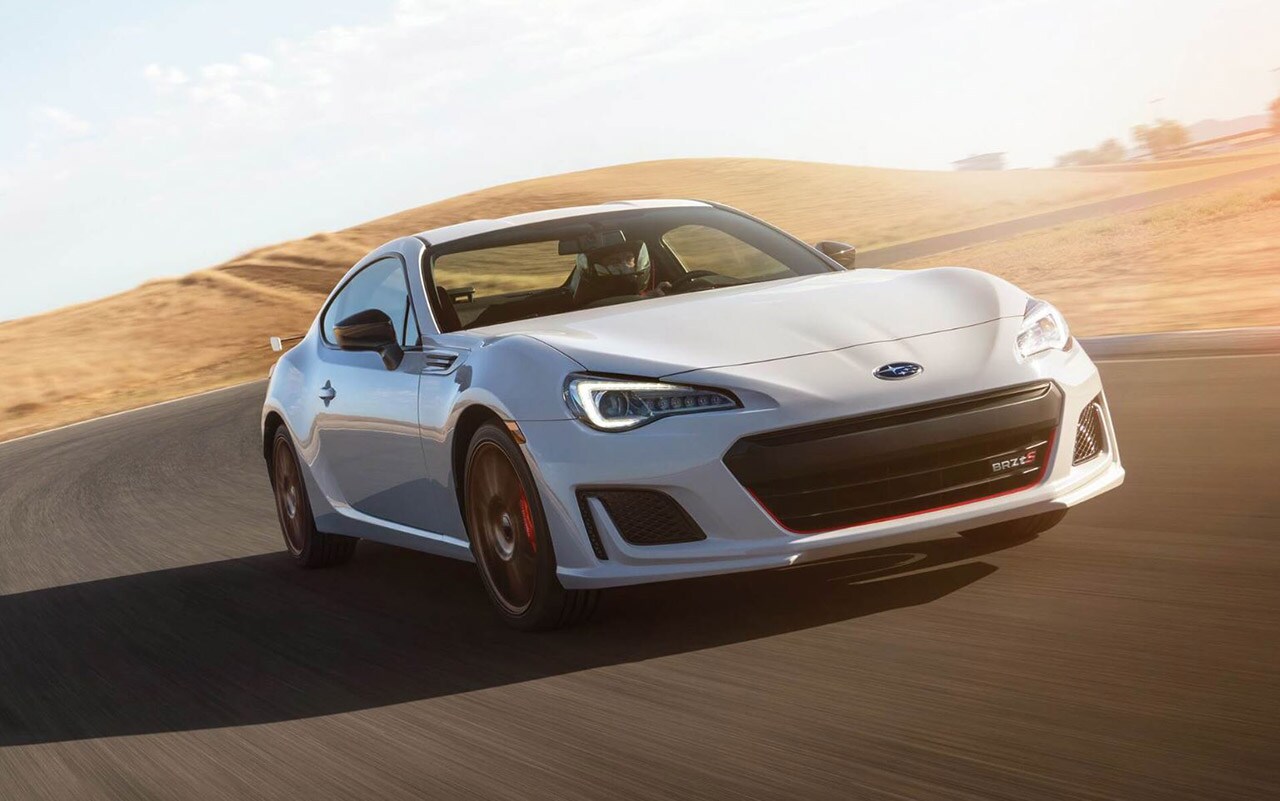 If you're looking for a Subaru vehicle that offers a fun driving experience, you have to try out the 2020 Subaru BRZ. This stylish sports coupe, available now at Gillman Subaru Southwest, is sure to impress you once you get behind the wheel thanks to its performance features and the advanced engineering that went into creating it.
A Potent BOXER® Engine
The 2020 Subaru BRZ is powered by a potent Subaru BOXER® engine that puts out over 200 horsepower. This small car makes the most out of all that power with its low center of gravity, sport-tuned suspension, and other features meant to boost performance.
You can even add in an additional "Performance" package that includes upgrades, like Brembo brakes.
A Sporty Interior
The 2020 Subaru BRZ looks great on the outside, and you can rest assured that just as much care has gone into designing the interior.
Heavily bolstered sports seats keep you comfortable while letting you feel each curve and really experience what the road has to offer. This new Subaru model shows that comfort and performance can easily go together.
Features for Gearheads
If you need an authentic performance car experience, you probably want an old school manual transmission. Fortunately, the 2020 Subaru BRZ offers a six-speed manual transmission! There's an automatic transmission available too, if that's more your speed. The 2020 Subaru BRZ is accessible to sports car enthusiasts new and seasoned.
We also love the 4.2-inch LCD screen that's integrated into the instrument cluster. It gives you crucial performance info, like a G-force meter and lap times, so you can set a new personal best on the track.
Don't just take our word about this stylish sports coupe. Visit our Subaru dealership serving Sugarland, TX and test-drive the 2020 Subaru BRZ yourself today!