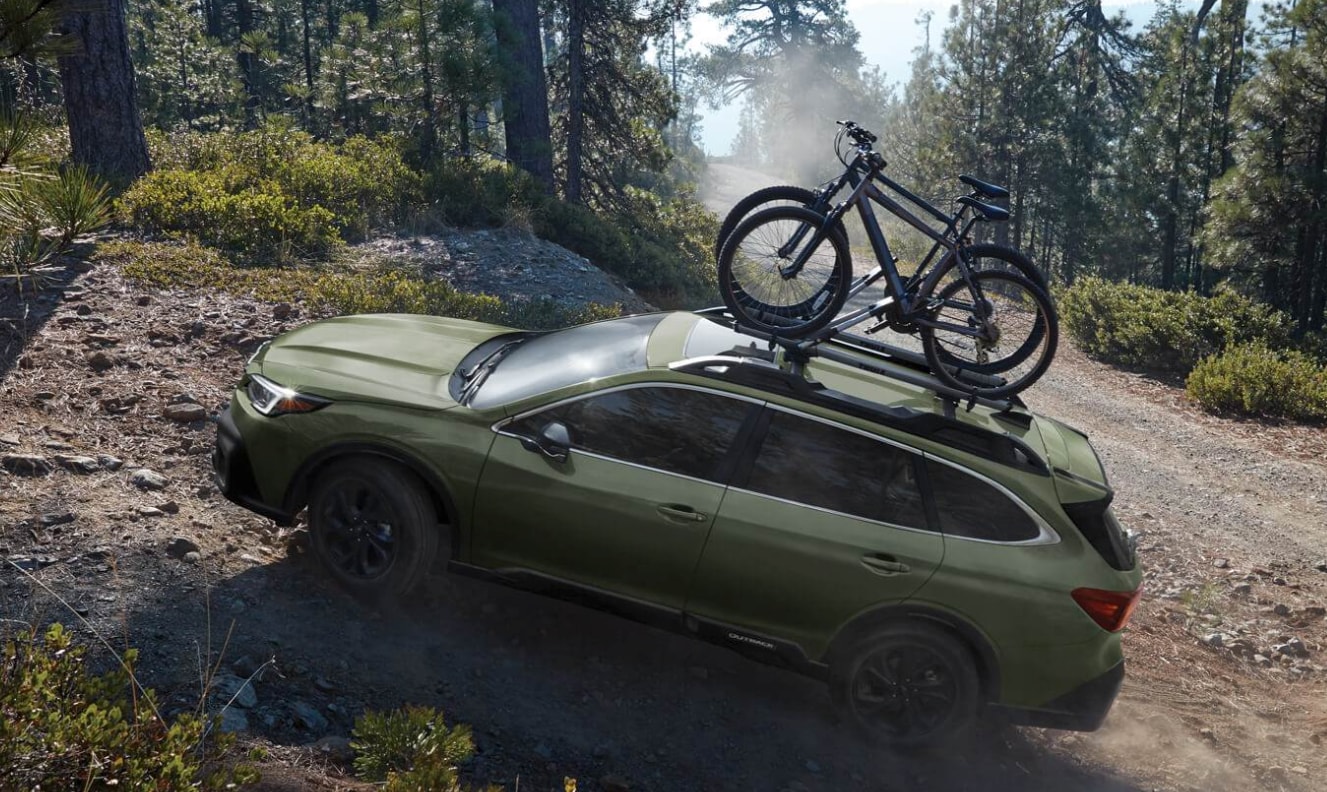 Here at Gillman Subaru Southwest, nearly every Subaru vehicle that we have on our lot is ready to take you past where the road ends. Subaru vehicles, the 2020 Subaru Outback in particular, are tough, durable, and off-road-ready, and nearly all of them include Symmetrical All-Wheel-Drive systems. In fact, there's no real need to modify your Subaru Outback for off-roading, as it is already equipped to handle the toughest of conditions. But if you still wish to do so, there are some off-road-focused parts at our Subaru parts center.
2020 Subaru Outback Off-Road Features
If you're wondering, "is the Subaru Outback off-road-ready?", the answer is a definitive yes. The vehicle comes standard with Symmetrical All-Wheel-Drive which gives it a go-anywhere, all-weather capability. Additionally, with 8.7 inches of ground clearance and standard X-MODE, the vehicle optimizes the Symmetrical All-Wheel-Drive system for maximum traction on slippery surfaces. Meanwhile, Hill Descent Control gives drivers extra stability and confidence when descending more difficult grades.
When you're going off-roading, you're often bringing along items like kayaks, mountain bikes, skis, and cargo carriers. The 2020 Subaru Outback is equipped to carry things like these, with its integrated crossbars.
2020 Subaru Outback Off-Road Parts and Accessories
If you're looking to further outfit your Subaru Outback for off-road adventures, you can do so by adding parts and accessories from our Subaru parts department. For instance, you can buy portable steps that attach to the wheels, bike carriers, ski and snowboard carriers, heavy-duty roof baskets, and kayak carriers.
If you want more tips for how to modify your 2020 Subaru Outback for an off-road adventure, contact our dealers at Gillman Subaru Southwest and schedule a virtual test drive.