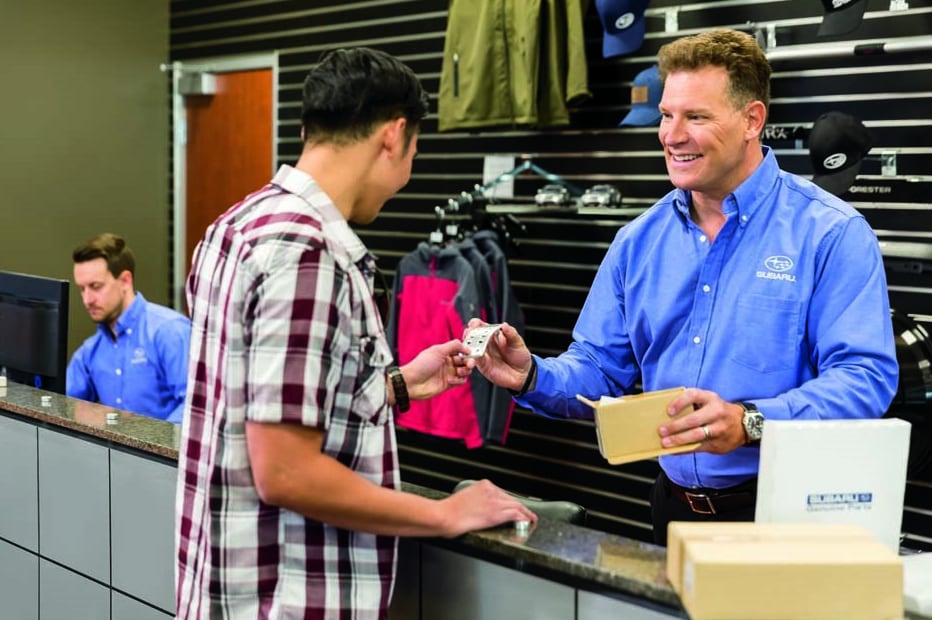 With more and more people shopping for things online instead of in stores, you may be wondering where you can find authentic Subaru parts. After all, you may be used to visiting our showroom and our Subaru parts department, shopping in person, but did you know that we also have Subaru parts for you on our website? Here at Gillman Subaru Southwest, in addition to allowing you to shop our inventory virtually, we also let you purchase Subaru parts online.
Our Subaru Parts Department
Whether you are a serious DIY tinkerer or a weekend hobbyist, you're going to want to have access to a wide selection of authentic Subaru parts. Serving the entire Houston, TX region, our Subaru parts center has every kind of Subaru part that you would need for your project. Whether you own one of our new Subaru cars or a pre-owned model, you will be able to find a part for your specific vehicle.
When you're shopping for Subaru parts, you're likely to come across both aftermarket and OEM parts. OEM stands for Original Equipment Manufacturer, and it refers to the fact that these parts were made specifically for your vehicle. In comparison, aftermarket parts are generically created and might be of lower quality and may not even fit your vehicle.
Online Parts Ordering
Here at our Subaru parts department, we make it easy to order parts directly from our website. All you need to do is insert your vehicle's make, model, and year, and specify the part that you are interested in. Or if you would rather speak to a parts center representative, you can contact our friendly dealers at (888) 814-4095.