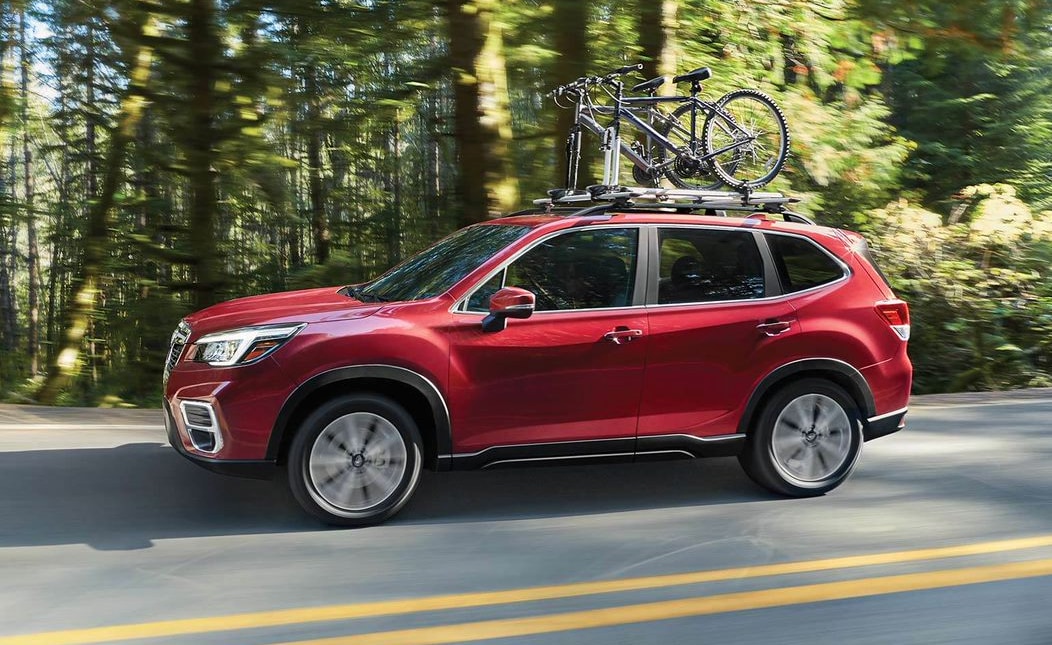 One of the best ways to learn about a new car is to hear from the people who actually own and drive that car every day. With current events being what they are, our dealers understand why some people might be hesitant to take a test drive and would rather read a review of Subaru Forester and other Subaru vehicles before visiting our dealership. Here is what some current Subaru owners have to say about the 2020 Subaru Forester.
Owner Reviews
Candice W. is a Lawrence County, Pennsylvania owner of the Subaru Forester who likes traveling, hiking, and crafting. She has been a Subaru owner since 2005, and she had to say this about Subaru ownership: "I have been a diehard Subaru fan since I was a teen. Now in my 30s, I own a 2015 WRX and a 2018 Forester with my husband and American Pitbull Terrier and Ambassadog Roxxi. Our Subarus have taken us on so many amazing adventures and new experiences. The 'family' that you get that comes with owning a Subaru is amazing, helpful, and wonderful people."
Another current Subaru Forester owner is Brian F., of Belfast, ME. His hobbies include camping, hiking, and taking photos. Here is what he had to say about the Subaru Forester: "Many years ago, Rally Racing sparked my interest in Subaru – the speed and control at which Colin McRae's Impreza could achieve was baffling. Nearly two decades later and I'm still in love with Subaru – now, for the safety and reliability. My children and wife also have caught the Subaru bug. "
Our Houston Subaru Dealership
Here at Gillman Subaru Southwest, we have a wide selection of 2020 Subaru Forester vehicles, and we are glad to show them off.