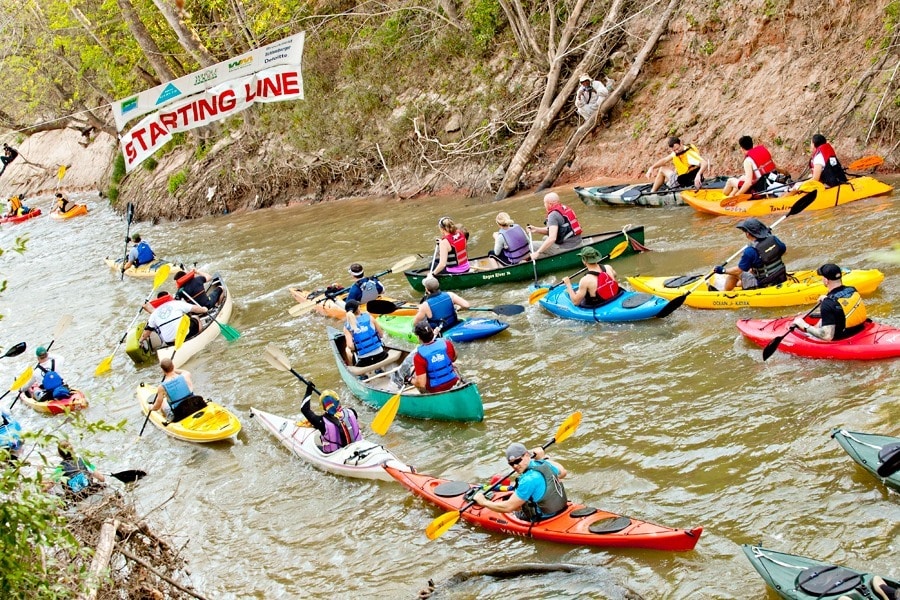 Buffalo Bayou is one of Houston's most scenic and picturesque landscapes. It's also home of the annual Buffalo Bayou Regatta, now in its 48th year. If you enjoy paddling, whether on a competitive basis or just recreationally, partake in this year's event. Our Subaru dealership near Houston is a proud sponsor.
The event will be held on March 7th, 2020. You can register at the Buffalo Bayou official website. Entrance fee is $50 if you register before February 21st. College students and enlisted military personnel can register at a discounted fee of $30.
The event is a 15-mile kayak race and open to adults and children ages 12 and up. This makes it a family-friendly event. Parents can bring their children as a way of promoting an active lifestyle and an appreciation for the outdoors. Even if you're not interested in the race itself, you can still come by to cheer on the participants and enjoy good food and drinks, music, and an award ceremony.
If you're participating, stop by San Felipe and Voss to pick up your registration packet at 7:00 am. The race begins at 9:00. Post-race festivities start at 11:00, and the whole event concludes at around 2:00 pm.
Your participation supports the Buffalo Bayou Partnership, which promotes Houston's surrounding waterfront neighborhoods. This includes the welfare of adjacent green spaces, parks, and trails. Buffalo Bayou is a terrific venue for escaping to nature without actually leaving Houston.
Come by our dealership to see the latest models like the 2020 Subaru Legacy. Existing owners can rely on our Subaru service center near Cypress, TX for prompt maintenance. While here, learn about some of our other partnership programs, mainly our Subaru Love events.