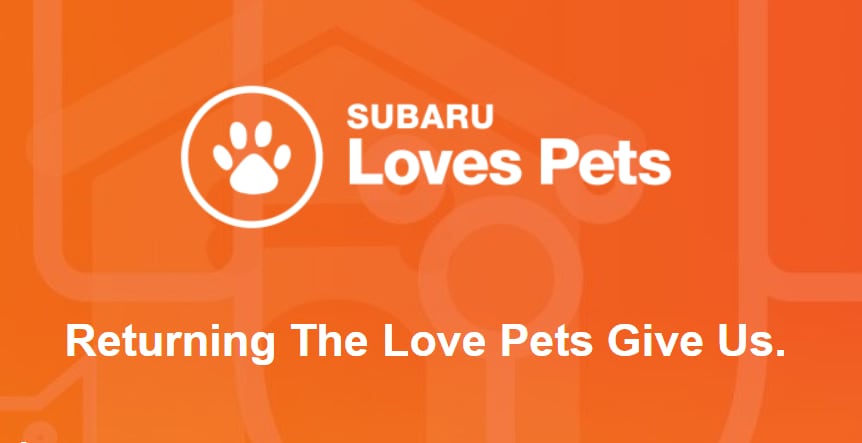 We have mentioned time and again that our dealership isn't just about selling and servicing cars. We are also about giving back to the community. When we say giving back, this extends not just to people but also to local animals that make up part of the community. This is why we established the Subaru Loves Pets event. This year's function is set to take place throughout October; become an active part of this charitable cause to help our fellow four-legged citizens today!
The Subaru Loves Pets event started in 2015 as part of the Subaru Love Promise, a collective of charity causes Subaru automakers partake on an annual basis. For this year's Loves Pets event, we are working with the American Society for the Prevention of Cruelty to Animals® (ASPCA). The aim of the function is to raise funds for animal welfare-related causes. This keeps animals currently living in shelters healthy, fit, and suitable for adoption. We will also be distributing shelter supply kits to guests who would like to take on a more active role.
Our initiatives have also included animal rescue drives, where we transport animals from overcrowded shelters to more spacious kennels where they are more likely to eventually find a loving home.
Furthermore, Subaru is a proud sponsor of two studies published by the Center for Pet Safety. These studies examine the effectiveness of car pet products by testing their ability to keep pets safe in a collision.
Come by Gillman Subaru Southwest to learn more about the Subaru Loves Pets event. While here, feel free to browse models like the 2020 Subaru Legacy and or other Subaru vehicles near Houston. October is also the month of various Subaru special offers near Cypress, TX. Stop by and see us soon!