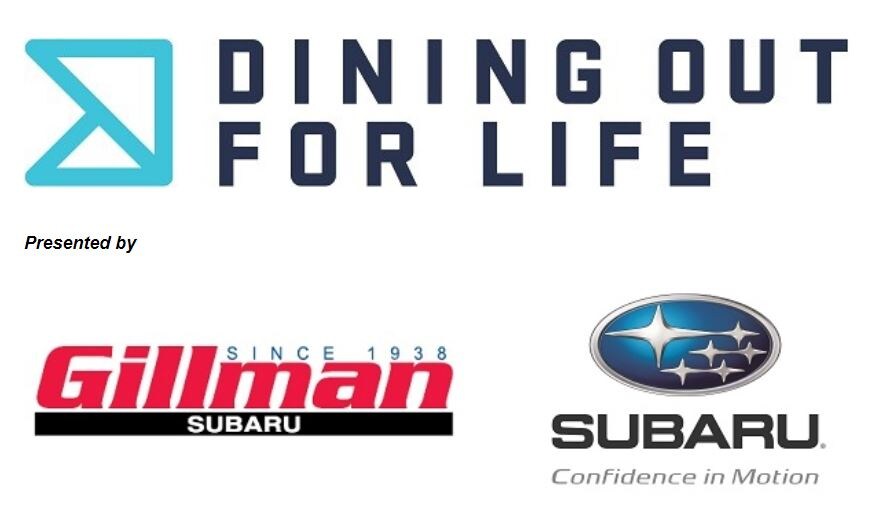 Gillman Subaru Southwest has always been about more than just selling cars and servicing existing ones. We are also an active part of the community. We believe charitable giving represents the majority of Houstonians who will not hesitate to contribute to a selfless cause. One such cause we are endorsing is the Dining Out for Life.
Dining Out for Life is held annually at various locations nationwide. There happens to be one right here in Houston scheduled for April 25th, 2019. On this day, participating restaurants will donate a percentage of sales to charity for HIV research. Visit the Dining Out for Life official website to see which Houston-based restaurants are taking part. Make an appointment on April 25th to dine at one of these establishments; bring the whole family along and enjoy a nice meal while benefiting a good cause in the process.
Our dealership is the presenting sponsor of the city's local Dining Out for Life event. The Subaru brand as a whole is also a national sponsor of the group, and the host organization is the AIDS Foundation Houston.
An estimated 28,000 men and women in the Houston area are living with HIV. There is believed to be another 20% of people infected with the disease but are unaware. The cases of HIV infections have also increased in the city by 10% between the years 2006 and 2010. That is a bigger increase than other major U.S. cities, such as Dallas and San Francisco.
While being a proud presenting sponsor of the event is our primary focus in the coming weeks, we still encourage you to come by and see models like the 2019 Subaru Ascent and more. See our Subaru financing near Katy, TX to see what finance option you're eligible for. For existing Subaru car owners, be sure to utilize our service center.