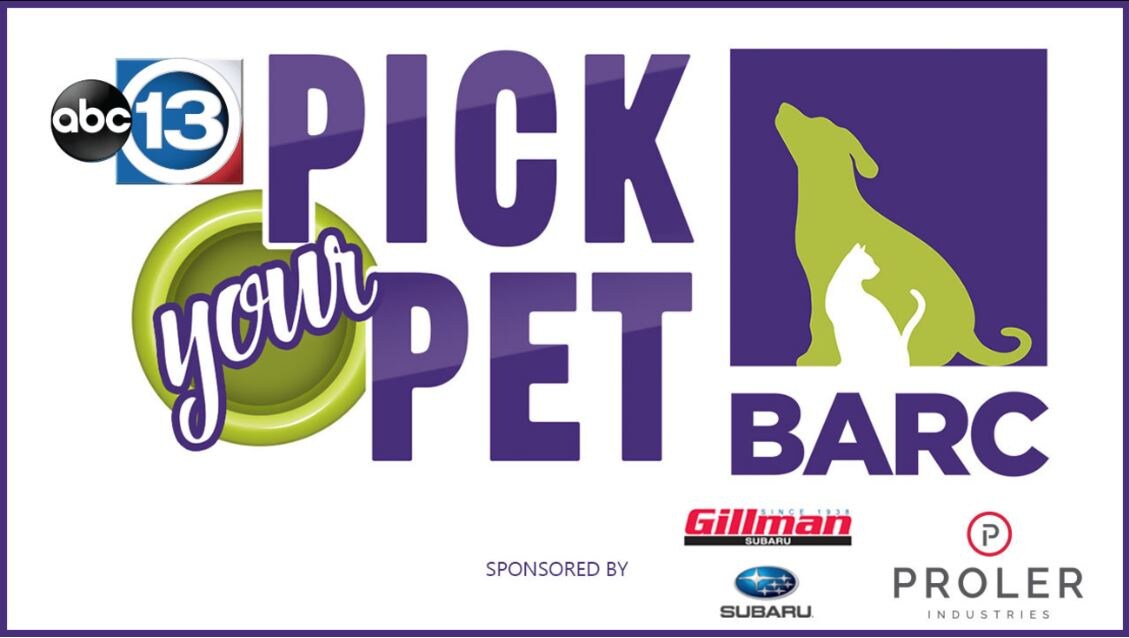 We know Houston is home to countless animal lovers. A dog or cat is often considered an extension of the family rather than just a pet. If you wish to add a furry occupant to your household, then mark the date March 22nd, 2019, on your calendar. On this date, KTRK-TV news, better known as ABC13, will be hosting its annual Pick Your Pet event.
KTRK-TV will be collaborating with BARC Animal Shelter & Adoptions. As suggested in its name, the latter is an animal shelter agency run by city government. Pick Your Pet will be held on March 22nd, at ABC13 Studios between the hours of 6:00 AM and 6:00 PM.
The animals up for adoption include various dogs and cats that have been found stray, abused by previous owners, or outright abandoned. This is your chance to adopt a pet and give it a loving home.
Gillman Subaru Southwest is a sponsor. With our contribution, you will be able to adopt an animal at a discounted rate. Go to the ABC 13 official website for more information regarding the final discounted fees. All applications for adoptions require screening and processing from BARC.
According to BARC estimates, 70,000 puppies and kittens are born each day in the U.S. For comparison, about 10,000 human babies are born every 24 hours in the country. Many puppies and kittens die before reaching adulthood and never make their way to a loving household. While you can't save every stray dog and cat, you are making a huge difference just by adopting one animal from a shelter.
After adopting a pet, we suggest stopping by our dealership. Models like the 2019 Subaru Crosstrek and others are great for traveling with an animal. See our Subaru incentives near Sugar Land, TX.