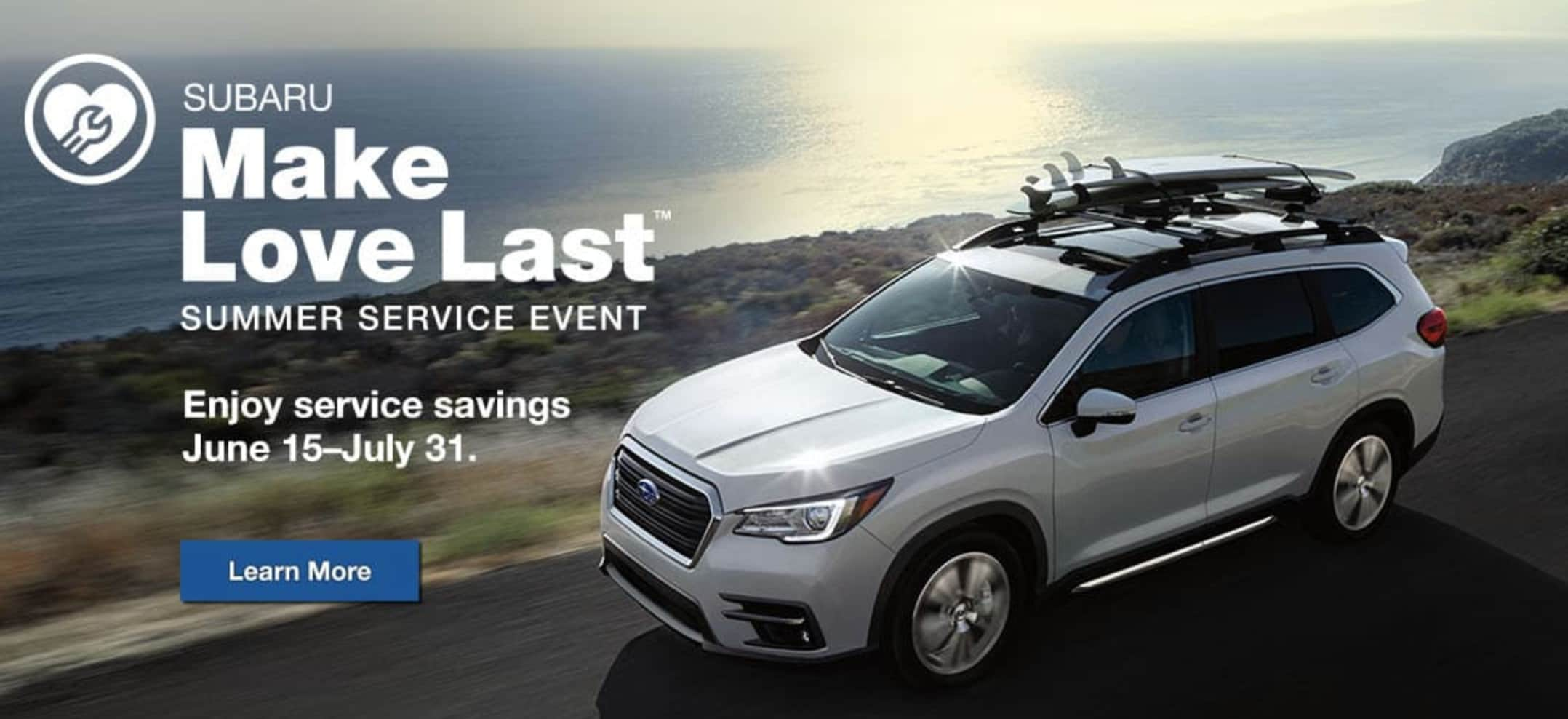 Do you have a road trip planned for the summer? Perhaps you have your eyes set on one of Houston's many local attractions or a destination across stateliness. Regardless, the trip entails a lengthy commute under sweltering temperatures. This is taxing on any car engine. This is why it's imperative that your vehicle is in healthy operating condition.
This is precisely what the Subaru Make Love Last event is for. It's in effect now at Gillman Subaru Southwest and will continue until July 31st, 2019.
Bring your Subaru vehicle to our dealership for a pre-trip check-up. This includes a free multi-point inspection; a technician will examine the following:
Engine and cabin air filters
Windshield wipers
Exterior lights
Warning systems
Tire tread depth
Oil, coolant, and washer fluid
Battery test
While awaiting repair, sit back and take advantage of our complimentary offerings, which include a full coffee and snack bar and free Wi-Fi. If you need to be somewhere, we also have a free shuttle service. You can also take the time to see our current inventory, which includes newly released 2020 models, such as the
2020 Subaru Ascent
.
The Subaru Make Love Last event is only good for Subaru vehicles and cannot be combined with any other offers.
It goes without saying that engine overheating is more likely to occur in summer than in any other season. This makes it all the more imperative to let a qualified technician perform a pre-trip multi-point inspection. You may also take advantage of our other
Subaru service specials near Katy, TX
.