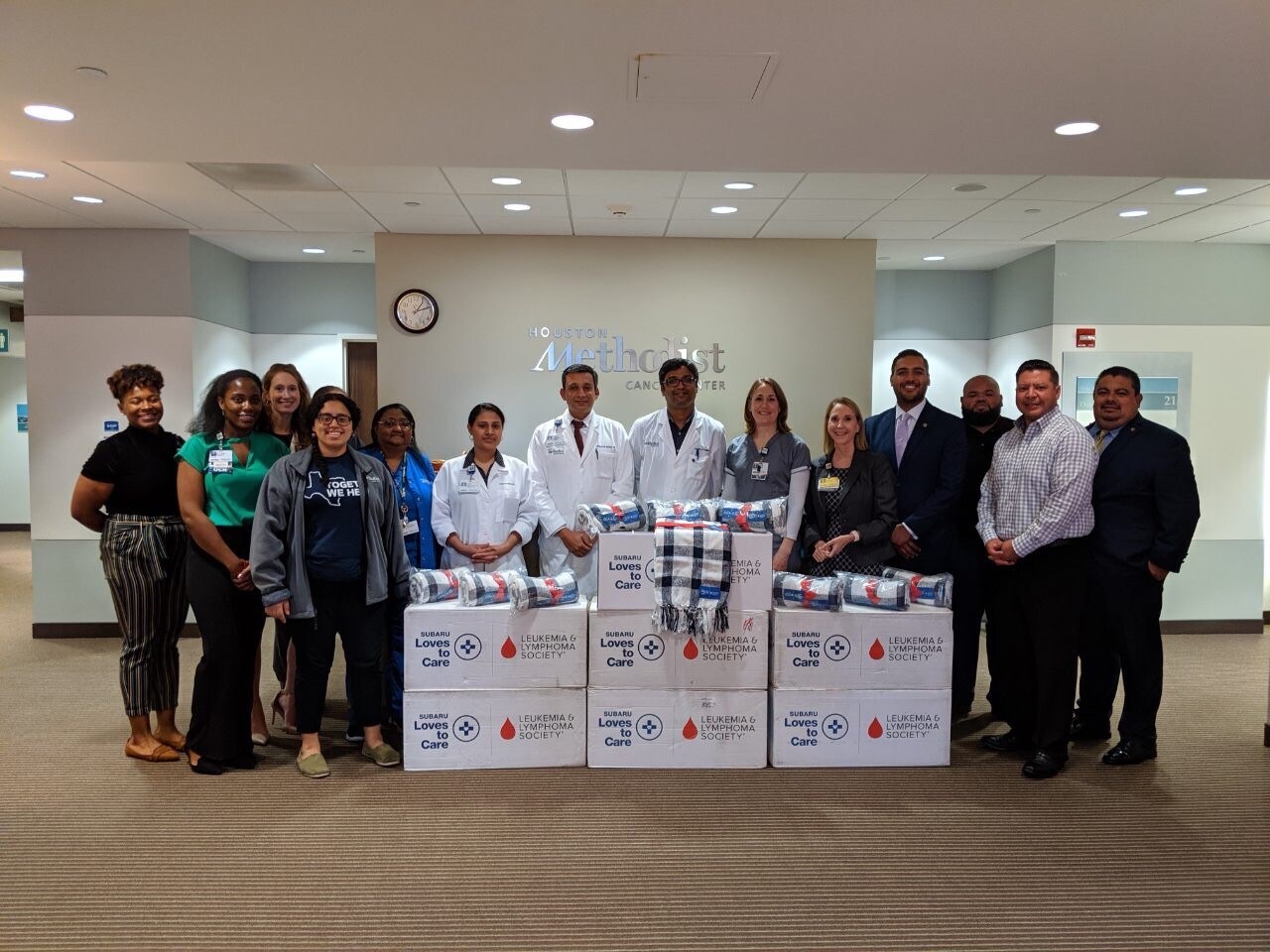 June is Subaru Loves to Care month. This is an endeavor that we have been a part of since 2015 and is our way of giving back to the community. We hope you get actively involved and contribute to a selfless cause.
During this month, we will be partnering with the Leukemia & Lymphoma Society (LLS). Our mission is to donate blankets and other care items to hospitals and treatment clinics across the Houston area. Since the program's inception, we and our partners have donated over 105,000 blankets to care centers in need.
Aside from blankets, we will also be giving hope cards. As suggested in its name, these are cards written by everyday people giving hope, love, and encouragement to men, women, and children battling leukemia and lymphoma. You can participate by writing a digital letter; begin by visiting the Leukemia & Lymphoma Society official website.
Subaru Loves to Care is also dedicated to other causes and also includes additional partners, such as Make a Wish Foundation, Alzheimer's Association, Special Olympics, and others.
Leukemia is a cancer that attacks the body's blood, bone marrow, and lymphatic system. This is also the most common form of cancer among people under the age of 20. Roughly 160 Americans are diagnosed with the disease every 24 hours. The exact cause of leukemia is unknown, but researchers have identified several risk factors, such as smoking, radiation exposure, and genetic disorders. Symptoms of this kind of cancer include migraines, fever, joint pain, and lethargy.
During the month of June, please visit Gillman Subaru Southwest to learn more about our charitable events. While at our dealership, feel free to browse our latest models, such as the 2019 Subaru Legacy and others. See our Subaru incentives near Cypress, TX.