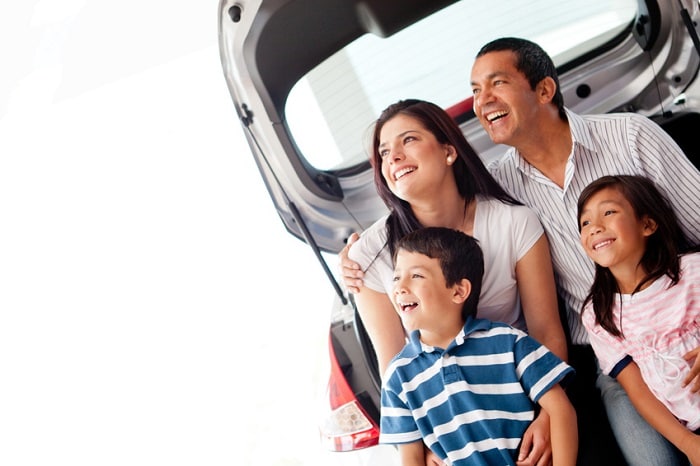 With summer in full swing, more families are finally embarking on that long-awaited road trip. Of course, not all car models are suited for an extended commute with family and gear in tow. Fortunately for Subaru car owners, the Insurance Institute for Highway Safety voted Subaru SUVs as the most family-friendly vehicles.
By Subaru SUVs, this includes the 2019 Subaru Outback, 2019 Subaru Ascent, and 2019 Subaru Forester. IIHS gave the distinction to Subaru automakers due to the vehicles having a user-friendly and accessible child restraint. In other words, strapping your child into the backseat is easier on a Subaru vehicle than in any other car.
In 2015, IIHS began testing automakers for their LATCH hardware. This stands for Lower Anchors and Tethers for Children. For the 2019 testing, Subaru cars ranked the highest, with seven of its models earning the highest rating of Good+.
According to senior IIHS research engineer Jessica Jermakian, the Subaru brand topped the list because LATCH hardware can be used in all three seating positions in the rear seats. LATCH is also available in the third row in vehicles with three-row seating. Another reason is that the automaker removed excess material around the LATCH anchors, making them more accessible. In many other models, the anchor is buried inside the seat and hard to reach.
Do you have a planned road trip ahead? We suggest servicing your Subaru vehicle at our service center. If you're looking for a new vehicle, then see our inventory of Subaru SUVs near Sugarland, TX. Remember, the majority of the models made the IIHS list of family-friendly vehicles. This makes the model lineup a big plus for families with an infant or toddler.