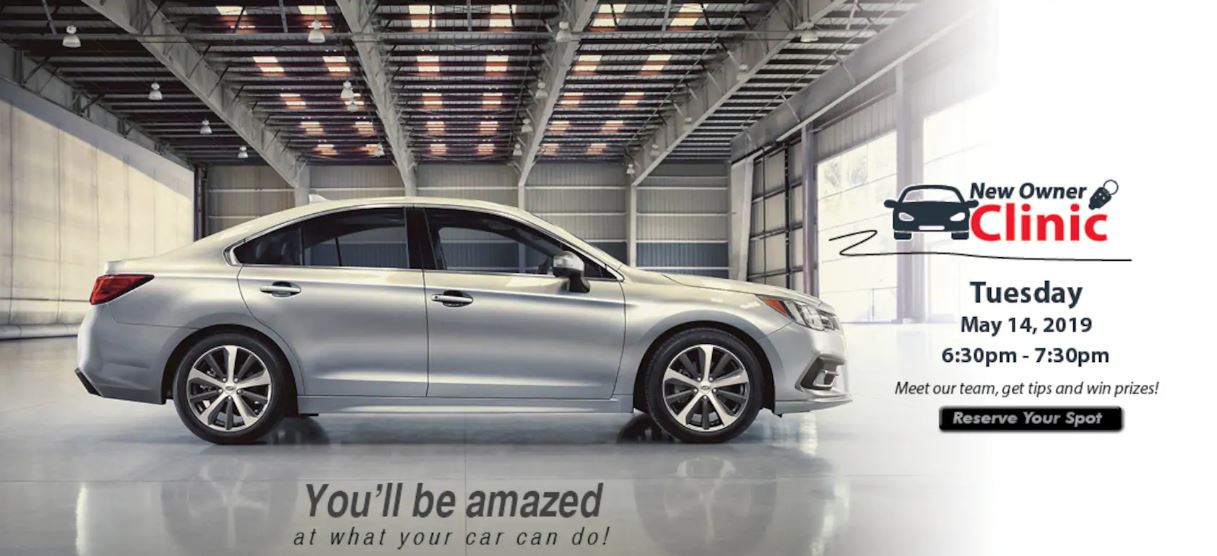 Gillman Subaru Southwest is hosting a New Owner Clinic event scheduled for May 14th, 2019. The event commences at 6:30 PM, and we look forward to seeing you and your family.
If you're not familiar with a new owner clinic, think of it as a dealership's version of an open house event. This is an event where customers can browse our inventory, and our knowledgeable dealers will be on standby to answer any questions.
Who is the new owner clinic for? It's for everyone. This includes first-time visitors considering a new or pre-owned Subaru model. It also includes current Subaru owners who may have questions about maintenance and care. Staff from our service department will be present as well. We will also impart other useful tips, such as how to keep the car exterior clean and the interior upholstery lint-free.
If you're interested in our inventory, we have the latest 2019 models in our showroom. This includes the 2019 Subaru Crosstrek, the 2019 Subaru Legacy, and many others. Learn about these models and others at the official Subaru website.
Our staff can demonstrate the latest automobile technology in these models. If you are seriously considering buying or leasing, then we suggest a test drive, which you can make an appointment for at any time.
When you come by, we will have light refreshments available. You will also have a chance to win some promotional gear and accessories. This is a family-friendly event, so we suggest bringing the spouse and kids along.
Mark your calendar for May 14th. Our showroom will be presentable and include new Subaru cars near Pearland, TX. Prospect car buyers are especially encouraged to stop by and ask many questions.