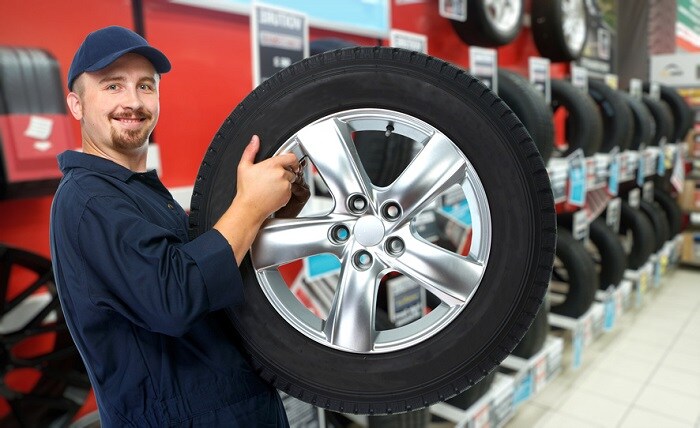 Here at Gillman Subaru Southwest, we offer plenty of fantastic deals on brand new 2018 Subaru models for sale. However, we aim to be more than your Houston, TX Subaru dealership; we also want to help you enjoy your Subaru vehicle for many years.
One of the most essential components of your car is the tires, and tire maintenance is vital. Your car's tires affect several areas of your vehicle and your driving experiences like braking and handling, fuel economy, and overall safety. When you purchase a Subaru model from us, you become a member of our family, and that means that we'll always provide expert service and quality parts to you, which is why you should come to us when it comes time to purchase new tires.
We're more than your go-to Subaru model dealership. We're also your state-of-the-art service center. Instead of going to a service center that doesn't know you and doesn't understand your Subaru model as well as we do, come to us!
Our expert technicians are highly trained and know your Subaru model inside and out. We're highly equipped to not only replace your tires but to match you with the right tires for you and your car. We offer the world's top tire brands and can even find you the right type of tires based on your vehicle and style of driving. We can assist you with summer, all-season, and even performance tire options.
Our technicians know how to properly mount and balance your tires so that you'll have peace of mind, knowing that your tires will always perform just as intended. For new Subaru tires, tire help, and tire questions, there's no one better than us at Gillman Subaru Southwest. Visit us today at 10575 W Sam Houston Pkwy S for all your tire needs!