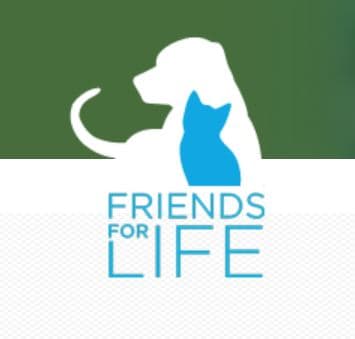 Gillman Subaru Southwest isn't just about selling and
leasing cars near Katy, TX
. We are also about giving back to the wonderful community we serve. This doesn't just include Houston but also the greater area. This is why we have started the Subaru Share the Love Event, which will be in effect at our dealership until January 2nd, 2019.
So, what exactly is the Share the Love Event? Under this program, Subaru will donate $250 to charity for every purchase or lease of a new vehicle. The program has been in effect for about 10 years now, and Gillman Subaru Southwest and other participating dealerships have raised over $118 million for various local and national charities.
One of our partnering charities is
Friends for Life
, which is Texas' only no-kill LEED-certified animal shelter. We provide a safe home for canines and cats that would otherwise be considered unadoptable due to age, health issues, or being considered a dangerous breed. This is a charity that we absolutely know will resonate for anyone who considers a pet as an extension of the family.
Another partnering charity is Buffalo Bayou. This is a non-profit organization dedicated to the sustainment of Houston's natural resources, including a number of scenic walking and biking trails. We wager that most Houston residents would prefer that these areas remain as intended by mother nature.
Other charities we are proud to call partners are Meal on Wheels, National Park Foundation, and Make-A-Wish. Subaru's National Charities, Buffalo Bayou Regatta, ASPCA, and Friends For Life are also our other hometown charities.
If you're going to purchase a vehicle anyways, then why not do so before January 2nd at our dealership? Your purchase will make a huge impact for a good cause. We have plenty of models on inventory, such as the
2019 Subaru Crosstrek
and more.
*Subaru will donate $250 for every new Subaru vehicle sold or leased from November 15, 2018, through January 2, 2019, to four national charities designated by the purchaser or lessee. Preapproved Hometown Charities may be selected for donation depending on retailer participation. Certain participating retailers will make an additional donation to the Hometown Charities selected. Purchasers/lessees must make their charity designations by January 31, 2018. The four national charities will receive a guaranteed minimum donation of $250,000 each. See your local Subaru retailer for details, or visit subaru.com/share. All donations made by Subaru of America, Inc.